The Most Sophisticated Trading Indicators On the Market Combining Smart Money Concepts and Advanced Institutional Trading Behavior Into 3 Unique Indicators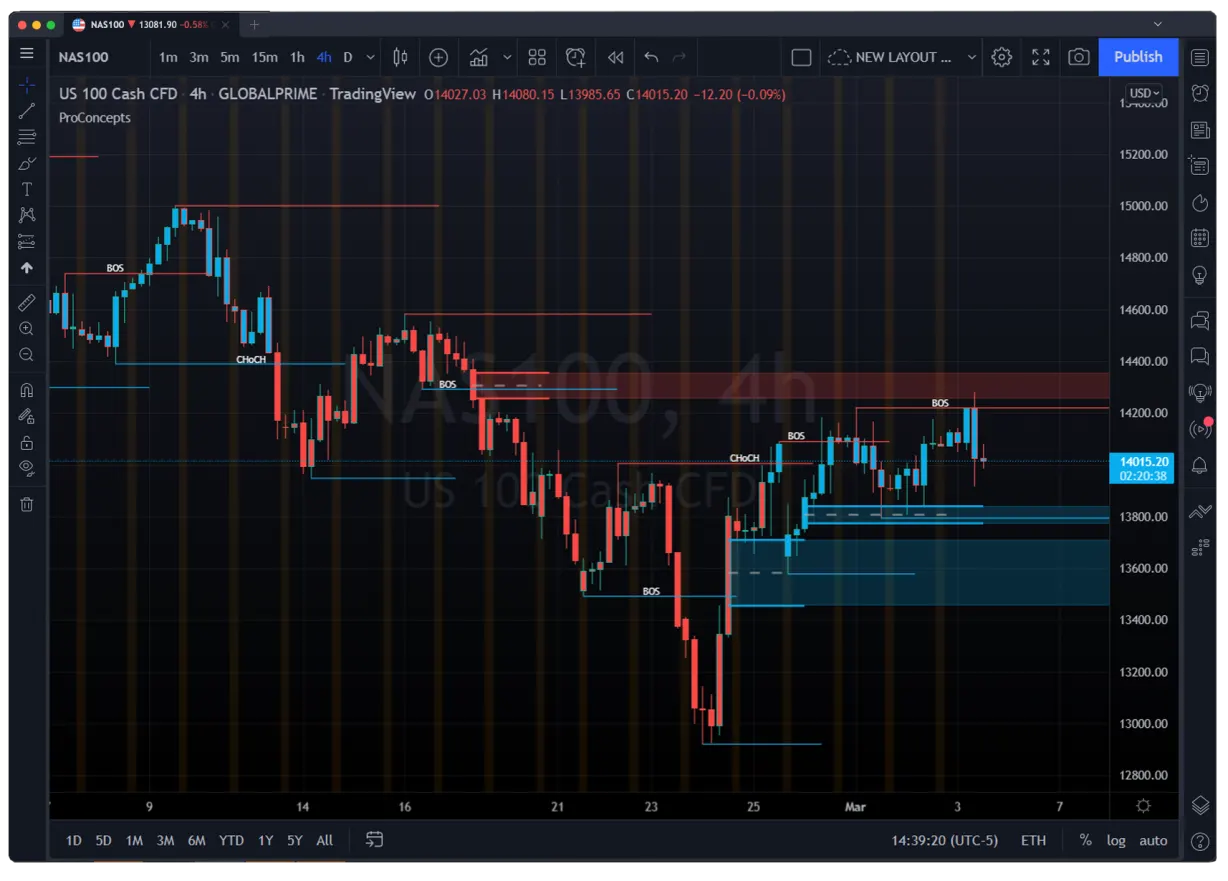 Trusted by over 2000 professional traders
ProAlgo is the flagship indicator that combines 22 features into one unique system. ProAlgo provides precision trend based Buy/Sell signals that work on all asset classes and all time frames.
Advanced Buy/Sell Filters
Precision Take Profit Alerts
Reversion Bands
Auto Support and Resistance
Intuitional Supply and Demand Zones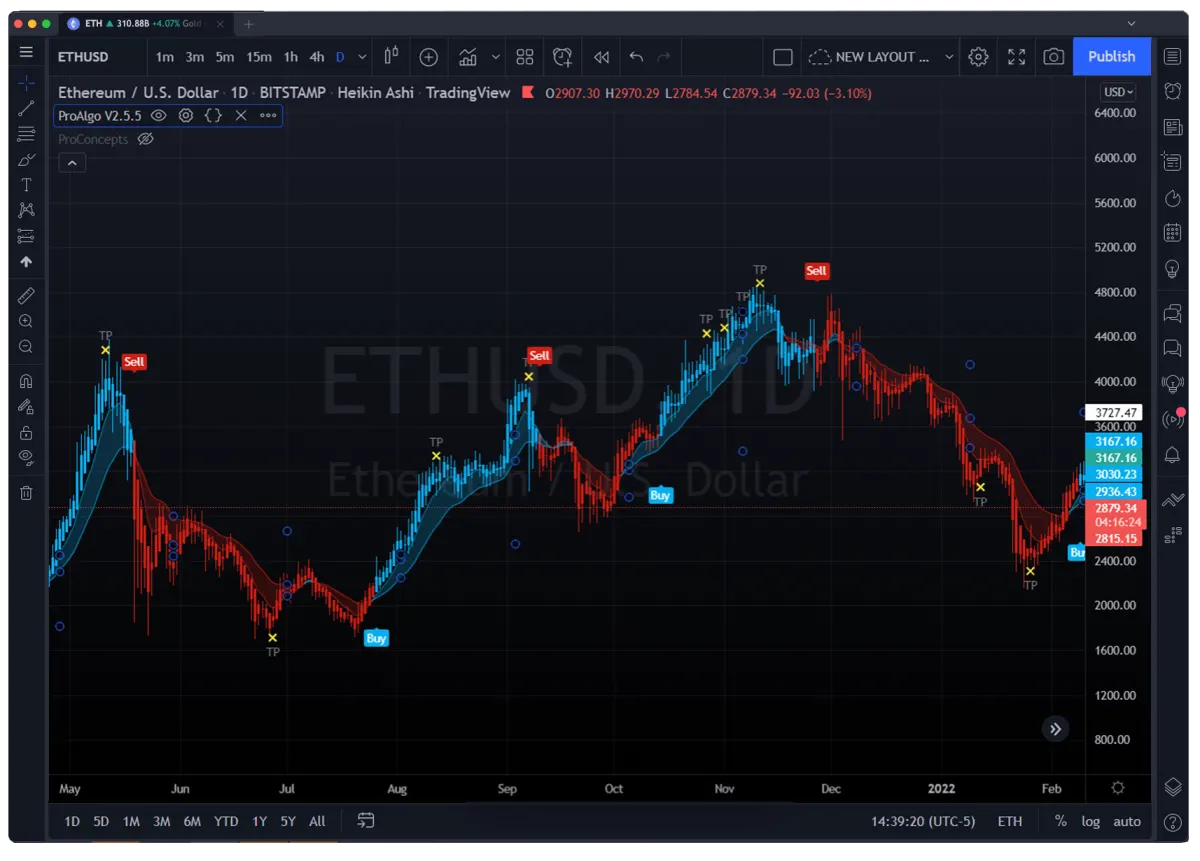 ProAlgo Oscillator is the perfect indicator to provide additional confirmation for your trades. The Oscillator focuses on identification of likely areas of buying and selling determine by volume, price, momentum, and past historical trends.
Stochastic Buy/Sell Alerts
Hidden and Normal Divergences
Oversold and Overbought Alerts
Trend Based Colorization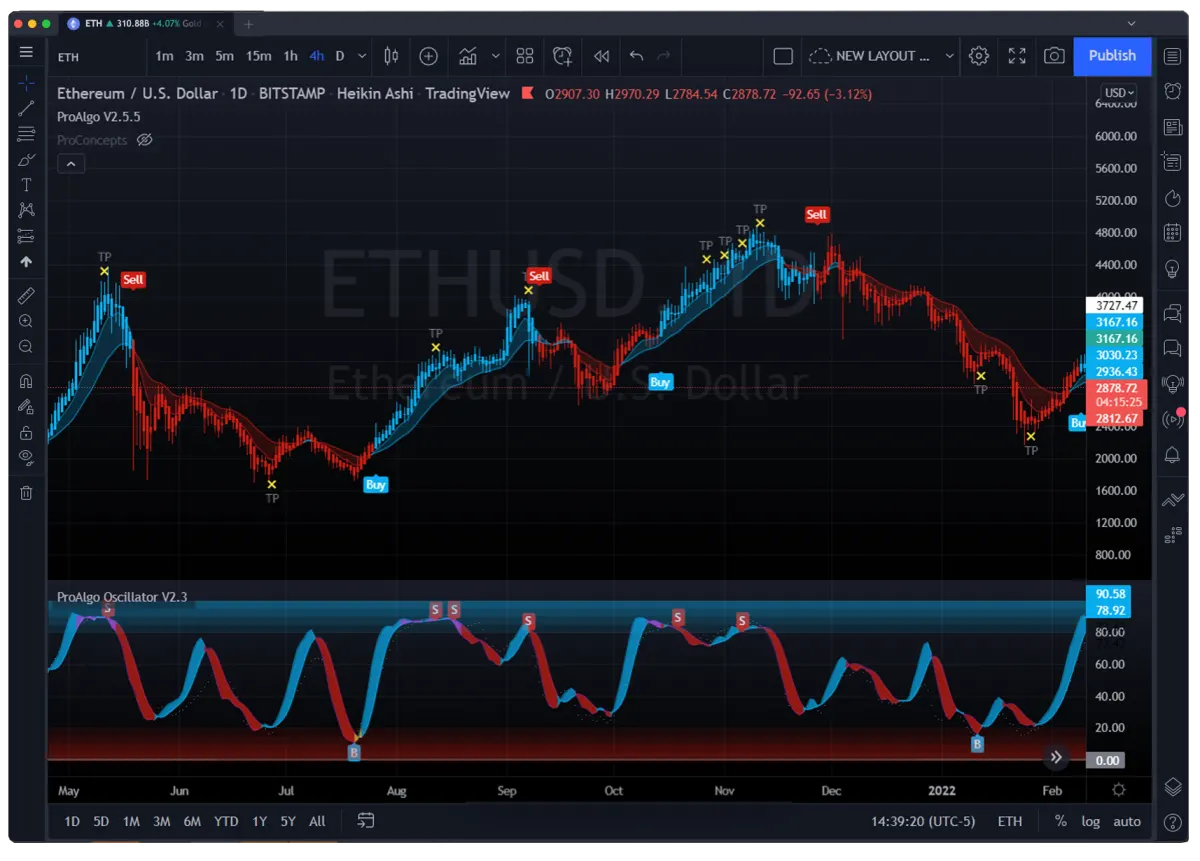 ProConcepts is the most advanced Smart Money Concepts Indicator out there. It uses the teachings from ICT to incorporate a trading system that market makers use against the average retail investor on a daily basis.
Market Structure Trending
Automated Fair Value Gaps
Session Based Liquidity Zones
Automated Order Blocks
Liquidity Trap Alert Candles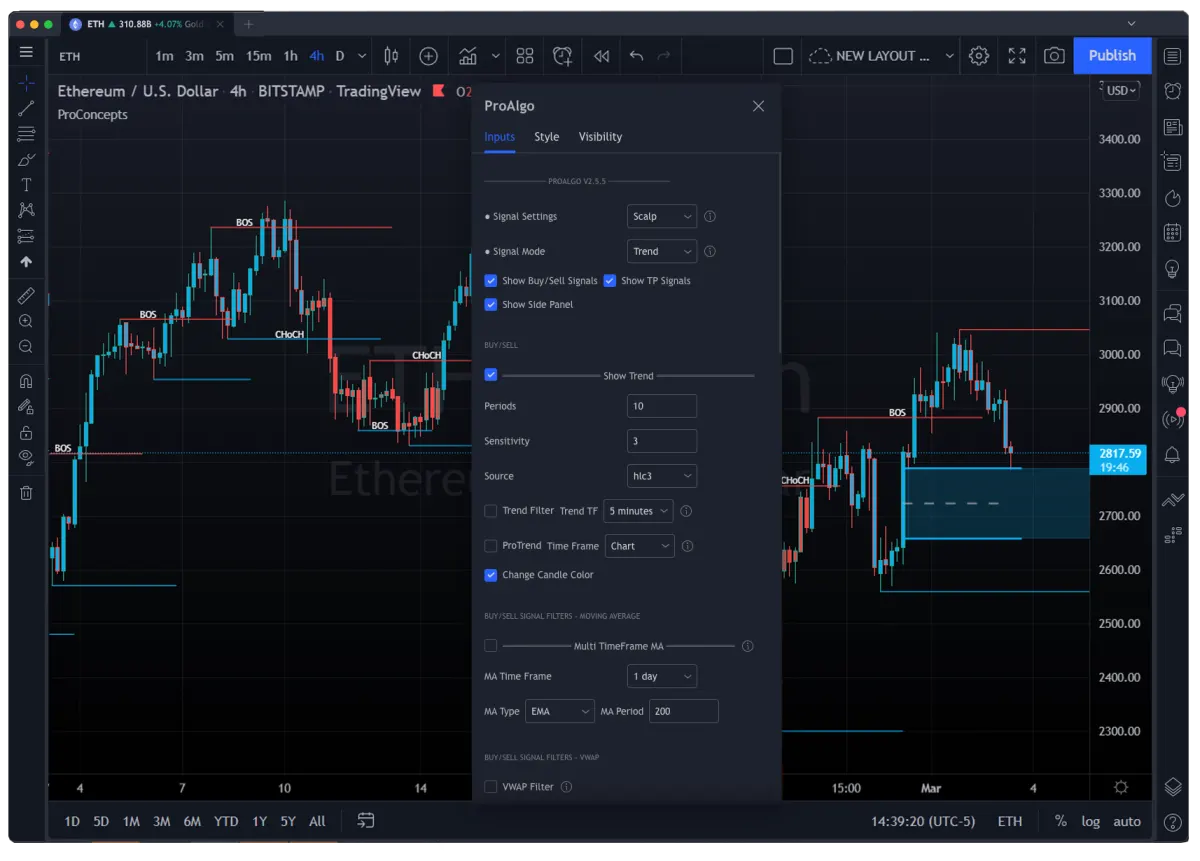 "The DynaProTrading indicator system combines all of the most important trading concepts available today and gives retail investors the edge they need to make consistent profits on a daily basis."
Testimonials
Before adding the indicators, always lossing my money.After use these indicators, really i getting profit. I totally recommend to buy these indicators 😘

Dynapro helped me with my confidence and now I only take the best set ups with proper risk management. Super grateful 🙏

I didn't realize how easy it would be to navigate the markets until I found Dyna Pro's trading algos
I got a Trial of Dynapro. I do believe in this Guy dear Matt. He is trying his best to make it better day by day, so that everyone can make Profit. I hope to recover my losses with the help of Dynapro Family. Trust is Everything. Learn d Education Videos & ask for Tips and then apply d Rules to get into Trades. ☺️

swagydabb

Community trader

I am far from an experienced trainer, but through DynaPro I have tremendously improved my trading knowledge. The indicators are a huge tool when analyzing potential setups and deciding when to enter and exit. They simplify a lot of complex tools into easy to use add ons for TradingView. Perhaps the strongest asset of DynaPro is the people. Great signals and amazing staff. Matt and his team will bend over backwards to help you out whether you need help with indicators or trading concepts. I am grateful to be a part of the DynaPro family.

Davidwhite

Community trader
Since adding ProAlgo & ProConcepts to my arsenal of tools, I can really say I have more clarity when it comes to trading. These tools really have helped me confirm a trade before entering and boosted my confidence. I discovered MattL on Youtube, and I'm grateful I did. I don't see myself ever not using DynaPro!

dmoss22093

Community trader

From my honest experience from being scammed by just trying to learn how to trade and since I've found dyna Pro. I've tried the free trial and I found amazing results I'm looking forward to the day when I can recover from the lost to be fully invested in learning the dyna pro products to its fully potential ..
Pricing
"We offer a subscription that fits the needs for all traders including a free trial on our monthly full access plan"
Premium Discord Access

Premium Algo Access
This is where you will receive weekly market updates and special insights from our professional investing team